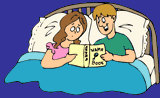 Name Meanings
---

Many prospective parents consider the meaning of names when choosing first names and middle names for their babies. Most given names have interesting meanings and ethnic origins, or they are variations of such names. However, the meanings and ethnic origins of some names have become obscured with the passage of time. Other names are simply derived from popular surnames, and have no inherent meaning.

Of course, parents should consider other factors besides a name's meaning when naming their baby. Some of these considerations include a name's phonetic sound and length, as well as its popularity, ethnicity, and family surname history. This news article discusses recent baby name trends and lists the top 10 boy names and girl names used in 2015. Several studies have shown that the name a person bears does influence how he or she is regarded by peers.

This website lists over two thousand popular names, with their meanings and ethnic origins. In cases where names have multiple meanings, we have attempted to identify and specify their most common meanings. The names on the following pages are arranged in alphabetical order, and feature links to more detailed information about each name. These boys' and girls' names are the most popular names which parents have given to their children in the United States of America during the last hundred years (between 1905 and 2004). The rank and count values shown on the detail pages are based on U.S. Social Security Administration counts for the 1,000 most popular names given to babies as first names in each of these years. The online name lists at Name-Meanings.org can help you find the meaning and origin of many popular and unusual first names for your baby boy or girl.
Name Meanings Menu
Other Name Meaning Websites
Other Baby-Related Websites
Baby Stores - directory of baby stores in the United States.
Baby Products - directory of baby product manufacturers in the USA.
---
Copyright © 2006-2023 Name-Meanings.org.
All rights reserved.
Name-Meanings.org is a free Chosen Sites™ reference source.
Name Meanings