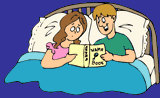 About Name-Meanings.org
---
Website Description
The foci of this website are forenames and their meanings. Listed herein are approximately two thousand popular given names, in alphabetical order, along with their meanings and ethnic origins (where applicable).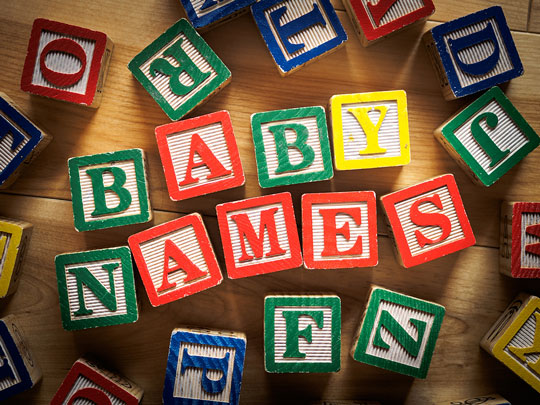 Wooden Blocks Spell Baby Names
Changing a Name
Occasionally, parents choose a name in a hurry, perhaps because of its meaning alone, and they later regret their choice. They may have chosen a popular name that is encountered daily, and they belatedly realize that many future classmates of their child will have the same name. Relatives may not like their name choice, or they may have found another name that they like better. Can a name be changed?

If you wish to change your child's name, it is best to do it as soon as possible. Government records, such as Social Security information, must be changed, and friends and relatives must be notified. Children who are older than 1 1/2 or 2 years old will notice the difference, and it can be confusing for them. Older children may even want a say in the change. Give a name change serious thought before going ahead with it, but if you are very uncomfortable with the name you gave your child, it could be well to change it.
Privacy Policy
Zeducorp has created this privacy policy statement to disclose the information gathering and dissemination practices of this website. No personal information is collected herein or disseminated hereby. However, this privacy policy does not apply to third-party websites that are cross-referenced by this website.

We use third-party advertising companies to serve ads when you visit this website. These third parties may be placing and reading cookies on your web browser, or using web beacons to collect information, in the course of ads being served on this website. Web browser privacy settings are typically used to manage cookies. Please refer to your browser documentation for browser-specific cookie management information.

These companies may also use information about your visits to this website and other websites in order to provide advertisements about goods and services that may interest you. For more information about this practice and about your choices for managing the use of this information by these companies, click here.
Terms Of Use
All information on website Name-Meanings.org is provided "as is." By using this website, you agree that Zeducorp is not responsible for errors or omissions, and shall have no liability for damages of any kind, including special, indirect, or consequential damages, arising out of or resulting from any information, product, or service made available hereunder or the use or modification thereof.
Link To Us
Thank you for visiting the Name-Meanings.org website. We trust that you have found our website useful, and we invite you to place a link to Name-Meanings.org on your website. Simply copy the following HTML link and paste it on one of your website pages to reference this informative website. We appreciate your consideration.

<a href="https://www.name-meanings.org/">Name Meanings</a>
---
Copyright © 2006-2022 Name-Meanings.org.
All rights reserved.
Name-Meanings.org is a
Chosen Sites
™ reference source.
About Name Meanings